After Jim had recuperated from his injuries and returned to duties, he was commissioned with the rank of Flying Officer, and stayed on in the RAF as an instructor.
On 26 September, Jim attended and was Best Man at Johnny Wood's wedding.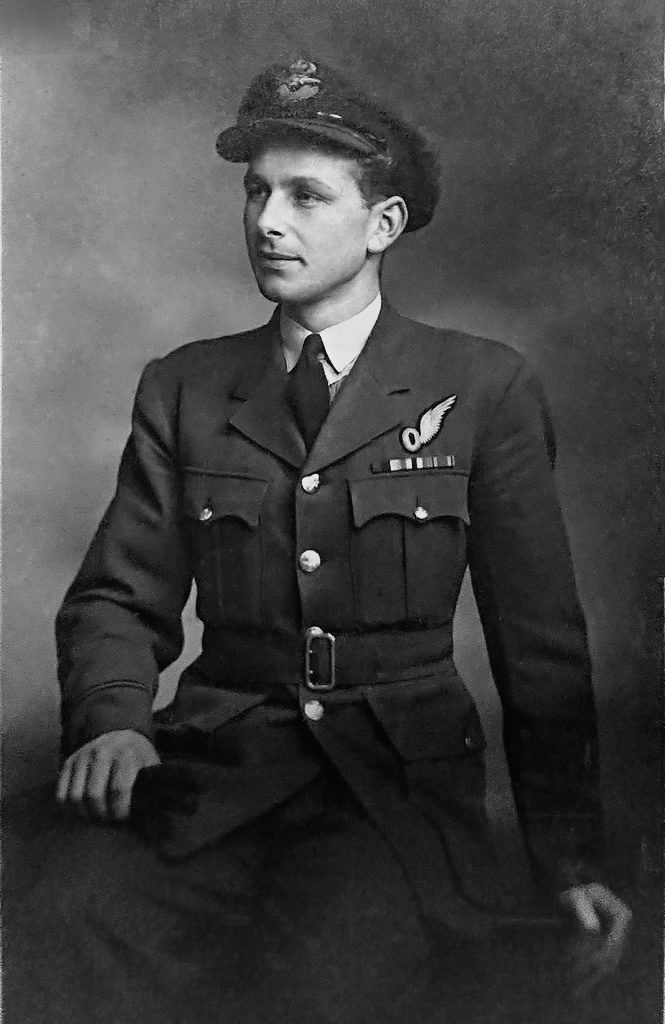 He met Joyce who had been a land girl in the war.
After de-mobilisation, Jim returned to BT (British Telecom) where he worked until his retirement as a telephone engineer involved in the maintenance of exchange equipment, based at Newmarket.
Jim married Joyce on 26 March 1951.
They had 2 sons, Garnet and Nick.
Nick has always had a keen interest in planes and worked for the Whittle Laboratory at Cambridge University on the development of jet engines until he retired in 2018.
Nick has two daughters, Emily, a childrens nurse who lives in Guernsey, and Abigail, who is studying to be an occupational therapist and lives in London.
Jimmy and Joyce lived for many years in the same house in the village of Woodditton, East Cambridgeshire, just south of Newmarket.
When we made contact with Jim in early 2013 through one of his old BT work colleagues, David Arnold, he was unwell and in hospital, but it was possible to pass the information we had gathered on the crew to his family to show him, as well as regards from Doug Williamson, his old crewmate.
Noel Ridley "Jim" Hooper passed away on 14 August 2013, Woodditton, UK, aged 93.
Ake ake kia kaha